Create documents in minutes, not hours
Ultimate writing companion for professionals.
Seamlessly integrate your data from multiple platforms & generate documents in a single click.
10x your productivity
Tired of struggling with Requirements Documents, One Pagers, or WhitePapers? Let us help you write high-quality documents effortlessly, leaving you more time to focus on what truly matters.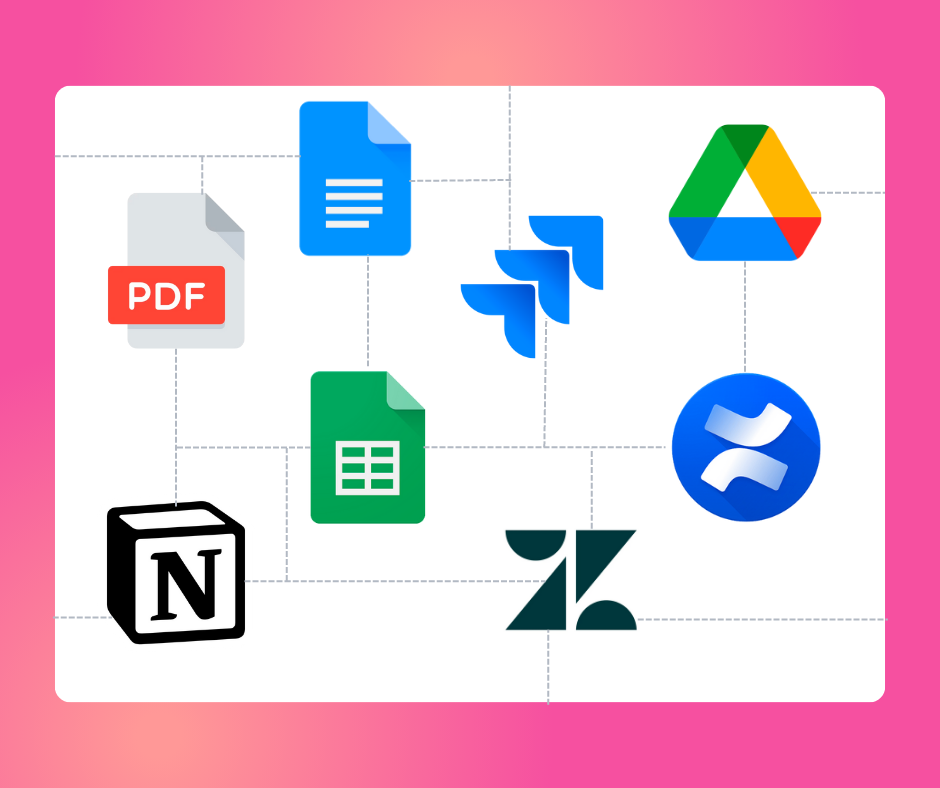 Unify your domain knowledge
Watto securely connects your knowledge across 10+ platforms, including Google Suite and Jira.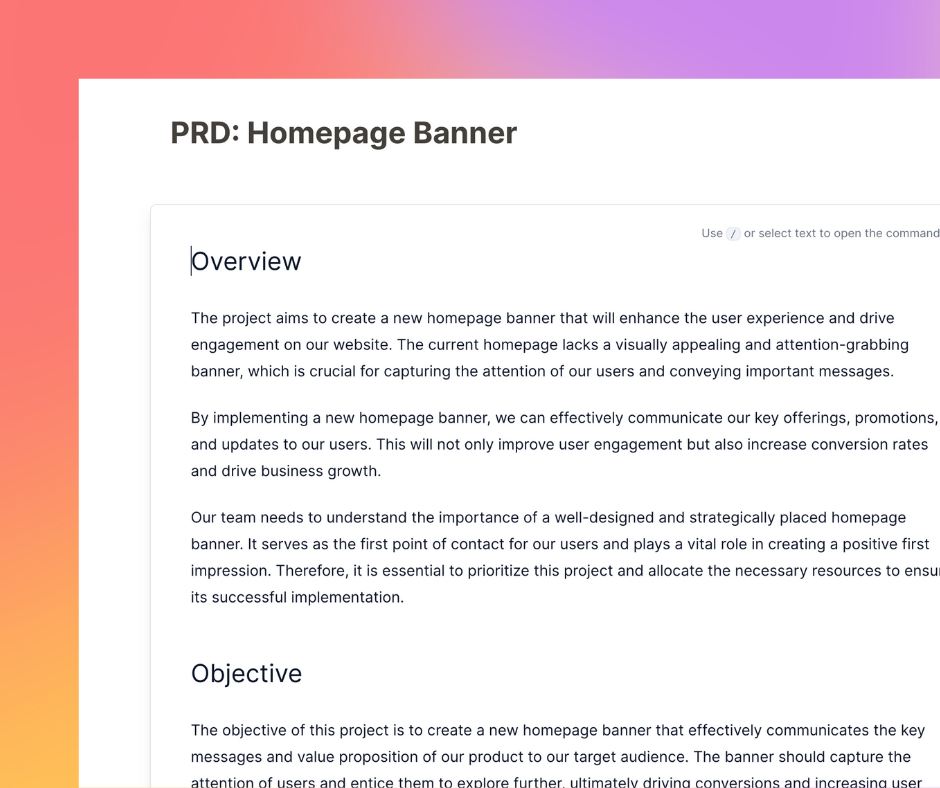 Create powerful documents
Use AI to generate documents that showcase your expertise without spending countless hours writing.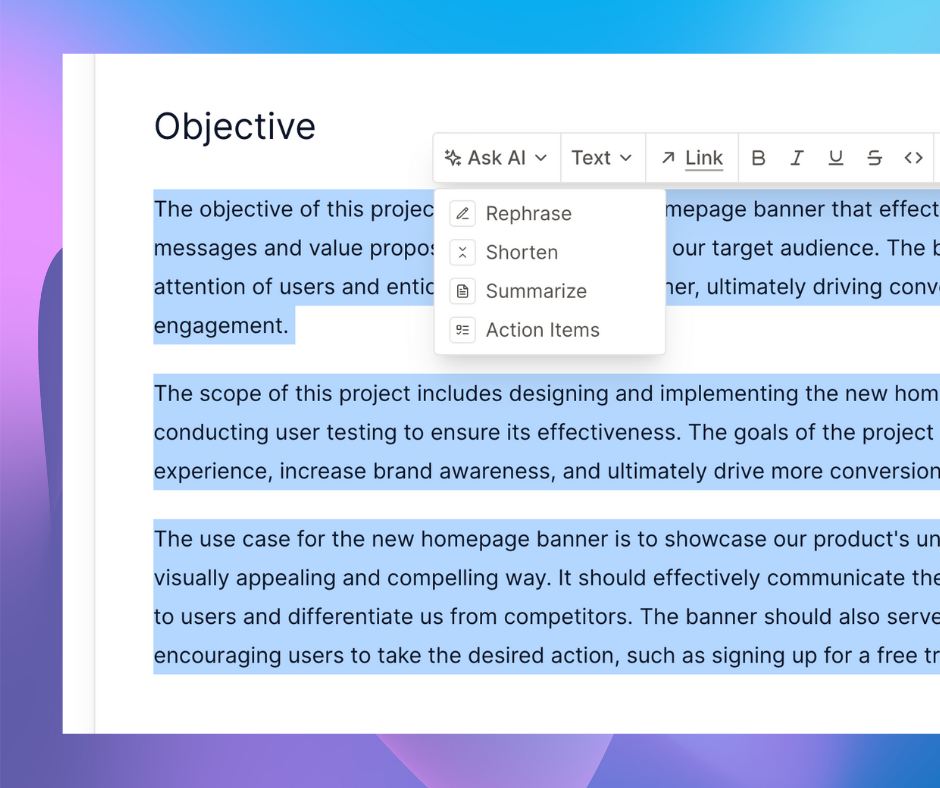 Write with AI co-pilot
Our co-pilot features like rephrase, shorten and many more will take you from a draft to a masterpiece in seconds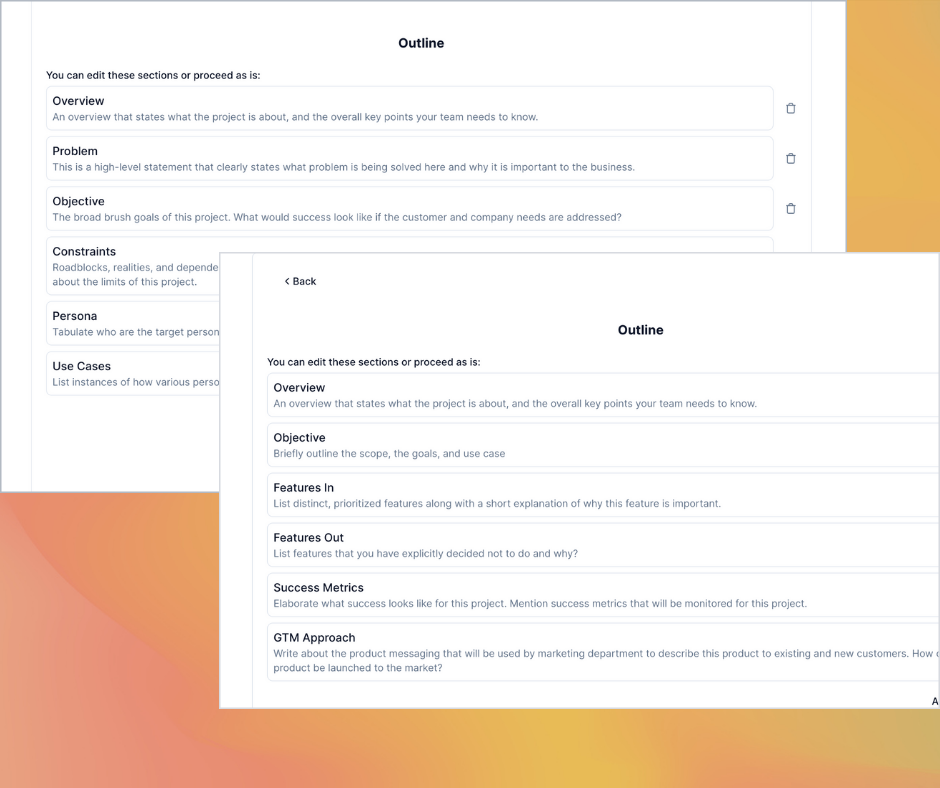 Access 20+ Templates
Get easily started on your PRDs, One Pagers and many more with our world-class templates.
Unlimited possibilities for you
Watto is your writing companion which understands your domain.
One Pagers
Link source documents and your raw notes to create a compelling one-pager for your stakeholders
Whitepapers
Marketers can generate personalized whitepapers based on their sales recording
Product Requirements Doc
Craft polished PRDs with AI reviews so that you can go from draft to approved in less time
Brainstorm Ideas
Don't start with a blank slate, use Watto to help you find your next big idea
SWOT Analysis
Perform a detailed SWOT analysis on your product
Documents Insights
Use Watto's chat to derive key insights from different documents
Frequently Asked Questions
What types of documents can be generated using Watto?
We are building Watto to be versatile and generate any kind of document that you need. Our AI-powered engine adapts to your specific needs and helps you produce high-quality documents effortlessly. We have added special support for creating PRDs, One Pagers, Launch Communications, and Strategy docs.
Can Watto be integrated with my project management or task-tracking tools?
Yes, Watto AI is designed to seamlessly integrate with various documentation and other tools commonly used by Product Managers. Our free plan currently supports basic integrations like Google Docs, Sheets, Slides and Notion. We also have premium integrations like Confluence, Jira, and more coming soon. You can also submit a request for an integration here.
How does Watto handle my data?
We fully guard your proprietary data by enforcing strict security guardrails. No customer data is stored or used for training the models. We only access your linked files for the sole purpose of generating the document.
What is the pricing model for Watto AI, and is there a free plan?
We offer flexible pricing plans tailored to your needs. Our free plan let's you create upto 2 documents and connect with our basic integrations, so you get a glimpse of Watto's magic before making a commitment. You can check out our different plans here.
I don't see my use case above, how can I use Watto AI?
You can generate any kind of content in document format with Watto. Contact us at support@watto.ai so that we can understand your use case and serve you better.
BACKED BY
Say goodbye to tedious write-ups and hello to efficient document creation
Book a call with us today and let Watto help you focus on what matters the most - your users and product.